BELOMAN Discount Club
Are you a member of our Discount Club?
If not, you should be! Being a member of our Discount Club program gives you access to special pricing and services that non-Discount Club members do not receive.
What is a Discount Club? Quite simply, it is the most economical, cost effective way to properly maintain your heating, cooling and plumbing system. Now we are even offering a year round Pest Solutions program that you can add to your program.
We often get asked, "Why do I need preventative maintenance on my system? This is the first time that I have had any problems with it to speak of."
Well, if this is the first time that you have had any problems consider yourself lucky. Statistics show that heating, cooling and plumbing systems work their best when they are maintained properly – just like your car works better after a tune up.
If you enroll in our Discount Club Program you're awarded:
Peace of mind protection: You know it works, you know it's safe and you know if you have any problems we are as close as your phone.
Discounts: On parts, labor and even service after normal business hours.
Bi-Annual Maintenance: Included at no additional charge which saves you money.
Increased Equipment Life: A properly maintained system lasts longer which will save you money.
Better Efficiency on Your Equipment: A cleaned and tuned up system operates more efficiently and will last longer.
Priority Service: This may be the best benefit of all. If you would experience a breakdown of your equipment, we guarantee a fast response so we can get you going again in no time. Discount Club customers are serviced before all other customers.
Heading Off Major Damage: Find exposed problems before they become too costly.
Provided Documentation: Written history that your existing equipment has been maintained and it is in good working order. Even if you decide to sell your home you can provide documentation to the new purchaser that you indeed have properly maintained your mechanical equipment.
Satisfaction Guaranteed: This agreement can be cancelled at any time for any reason. If you're not happy we will make it right – guaranteed. You can't lose!
Our heating and cooling maintenance program includes bi-annual visits where we perform a comprehensive 16 point Precision Tune up and Professional Cleaning. We can also perform a comprehensive 14 point inspection of your Plumbing system for a small yearly investment. Also, don't forget to add our Pest Control services to really complete all of your home's needs!
Does this program sound good to you? Please call or e-mail us and we will gladly explain to you in greater detail how great of a program our Discount Club Membership Program really is! We promise you that we will give you the best service possible at a much reduced rate.
Give That Next Cold Snap the Cold Shoulder.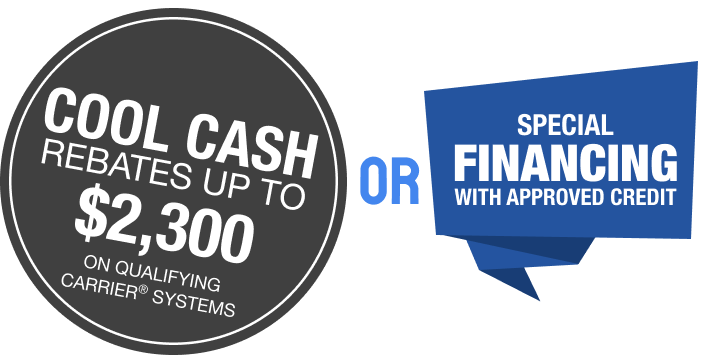 Earn up to $1,650* in rebates or special financing** with approved credit on qualifying Carrier® Systems!
$1,200 on a Complete Greenspeed™ System
PLUS
$150 on Infinity® Touch Control
PLUS
$150 on an Infinity® Air Purifier
PLUS
$150 Available on Additional Accessories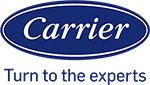 *For a limited time only. Homeowners may quality for a Cool Cash rebate by purchasing qualifying Carrier equipment between August 17, 2020 and November 15, 2020. Equipment must be installed and claims submitted by 6 PM and installed by December 15, 2020. Purchase of qualifying products required. Homeowner must claim rebate at www.CarrierIncentives.com. Ask your local Carrier® Dealer for more details.
**Financing is subject to credit approval. Call for details. Carrier® Cool Cash rebates expire 11/15/20.
$35 OFF
New Carrier Humidifier Installed
(618) 235-6626
This offer cannot be combined with any other offers and can only be used once per household. Call today to schedule a visit.
$50 OFF
New High Efficiency Carrier Electronic Air Cleaner
(618) 235-6626
This offer cannot be combined with any other offers and can only be used once per household. Call today to schedule a visit.
$20 OFF
Any Plumbing Repair Service Call
(618) 235-6626
This offer cannot be combined with any other offers and can only be used once per household. Call today to schedule a visit.